What's On
The Temperance Hall has a vacancy for a part time Office Manager - Apply with CV and Cover letter before 5/12/18
Monday 2018

Attic Programmes - 4.00 - 9.00pm
Local Enterprise Office Course - 7.00 - 9.30pm
Forus Training - 6.30 - 9.30pm
Tuesday 2018
Attic Programmes - 4.00 - 8.30pm
Slimming World - Main Hall - 9.30, 11.30, 5.30 & 7.00pm
Ladybirds - Civic Suite - 6.15 - 7.15pm
Irish Heart - Civic Suite - 11.00am - 1.00pm
Wednesday 2018
Slimming World - Main Hall - 9.30am
Attic Programmes - 3.00 - 8.30pm
Taoist Tai Chi - Main Hall - 7.30 - 9.30pm
Local Enterprise Office Course - 6.30 - 10.00pm
St Christophers - 11.00am - 12.00pm
Thursday 2018

Attic Programmes - 4.00 - 9.00pm
Brownies & Girl Guides - Main Hall - 5.00 - 8.30pm
Friday 2018


Attic Programmes - 7.00 - 10.00pm
Colaiste nabhFiann - Main Hall - 7.30 - 9.00pm

Saturday 2018
Lisa Fox Glee Club - Main Hall - 11.30 - 1.00pm
Lithuaian School - Balcony - 10.00am - 1.00pm
Sunday 2018

Bingo - Main Hall - 8.00 - 11.00pm
Our Location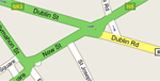 We are located in the heart of Longford town just opposite the cathedral. View interactive map.
Welcome to the Temperance Hall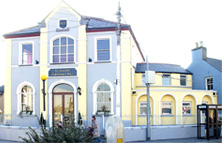 The Temperance Hall has been a landmark building at the heart of Longford town for over 100 years. Since its refurbishment in 2004 it is now a versatile community centre with a range of meeting rooms. Complete with stage, lighting and sound systems the Temperance Hall is the ideal venue for the many groups who use its facilities. We at the Temperance Hall have a keen interest in supporting local voluntary groups who are working for the betterment of our community in a variety of ways and we do our best to offer them our facilities at a nominal cost.
Our Facilities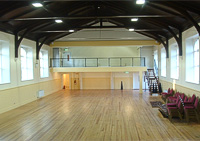 We can accommodate your business, community or leisure activities. Our facilities include a 300 seater hall with stage, stage lighting and sound system, and 3 ancillary rooms to provide accommodation for up to 50 people each.
Read more about our facilities.
Policies
Templemichael Parish Resources Ltd has
Child Safeguarding Statement
Child Protection Procedures and Policy
Service Level Agreements
Data Protection policy